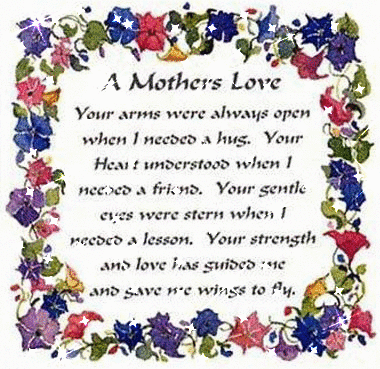 MyNiceProfile.com (from the bottom of my heart:)
This is the message I received from my dear sweet daughter on Mother's Day.
I may be strict with my kids but I also try my best to be their best friend so that they will be open enough in sharing their secrets, their ups and downs, their joys and disappointments, their fears and frustrations and all they want to vent and pour out.
For more message to mom posts, visit
Mommy Moments
.